TF&F HELP DESK
| | | |
| --- | --- | --- |
| Presented by The Riverside Players | | | Starring Oren Otter |
Now playing: Return of the Rhyme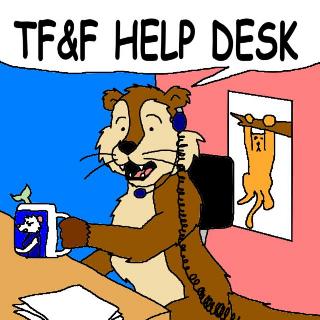 Please click on the above image to hear the radio program.
You can also hear the program on the OtterTunes station.
Just tune your internet radio to rovr.primcast.com:7120.

Most episodes Written by and starring Oren Otter
Background effects: grsites
Theme song: Ashen Fox



Sponsors / aspiring stars / fans, you can contact the director with the link above.

This comic is sponsored by
Mr. and Mrs. Mouse